I've got two or three posts buffered up in my head but I'm thinking, seeing as it's 2010 and all (blood rushing to head as I type) perhaps I should try upgrading to BlogEngine 1.5 for the new year. And maybe re-enable comments too.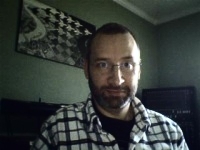 UPDATE: Awesome. Rocking into 2010 on BlogEngine 1.5. Hopefully the blog spam workaround is in place in this version and comments will be available. Here's hoping.
UPDATE #2: Comments don't seem to be working on the hosting site. I just see a rotating GIF thingy and the comment doesn't appear to be saved. This is probably my fault. On the other hand, comments work just fine locally.