This is happening every time I click on Send/Receive in Microsoft Outlook: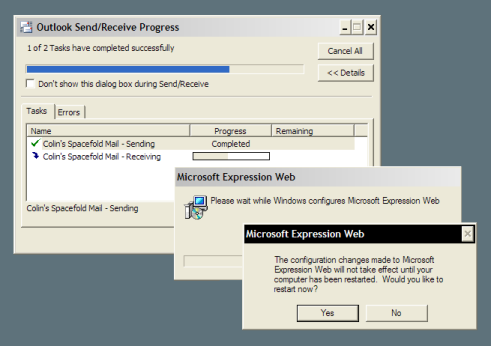 Yes I have rebooted since I last had this happen. It is still happening. Am I expected to re-install Outlook now? Usually you can avoid this shit (and it is a travesty that I even have to use the word "usually" because this kind of unforgivable interaction is par for the course with MS) by installing the products in order of release, but Expression Web is a more recent product than Outlook 2003, and yes I installed Expression Web after Office 2003. So clearly you can't even depend on that strategy any more.
I guess I'll try the solution described here: Expression Web Ruminations.
It appears to have worked. Did I over-react? What should my expectation be?