I'm happy to know that Visual Studio .NET 2008 ("Orcas") is going have the HTML designer from Expression Web built-in. It's much better than the editor in VS 2005.
Unfortunately my copy of Expression Web appears to be missing the third checkbox in the CSS options dialog, shown below: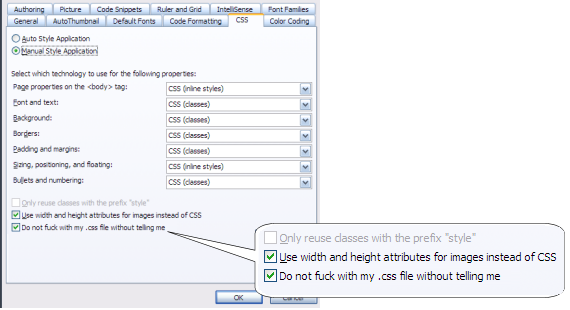 Can anyone tell me where to find it?